New visitor centre to open.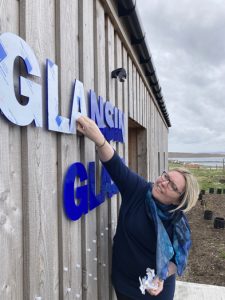 We are excited to announce the opening of our new visitor centre in Uyeasound, Unst.
The open event will be held privately on Saturday 29th May but will be streamed digitally on Facebook Live at www.facebook.com/glansinglass at 12 noon. Please tune in or watch it later at your leisure.
We will then hold an Open Week from Sunday 30th May through to Saturday 5th June. We are offering free tours, showing visitors our new building and offering them the chance to learn a bit more about fused glass. Bookings must be made in advance at www.glansinglass.co.uk/vip-tours. The tours will be half hour long and we can take one customer group at a time.
Visitors during the Open Week will receive a fused glass love token to commemorate the opening, and website customers ordering during that week will also receive one.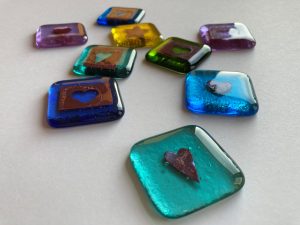 The current plan is to then open to the public Wednesday to Saturday, 11am to 4pm for the rest of June. It's worth keeping an eye on our Facebook page for up to date information. We will be able to offer glass-making sessions to customers. At the moment it will be for single households but hopefully this will change as we move forward out of the Covid-19 restrictions.